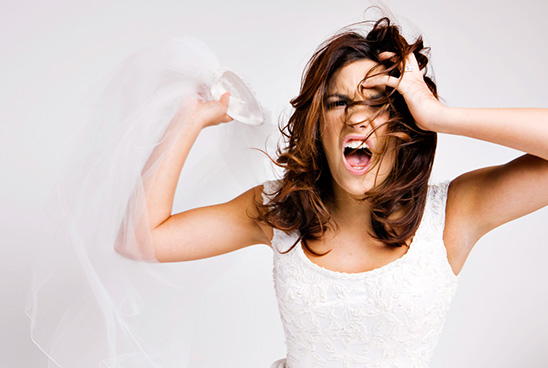 ---
We all know that wedding preparation is challenging.
---
Most of the future brides tend to get so stressed out with all the details that they need to monitor.
What they don't realise is that they are actually turning into a Bridezilla!
Check these signs out to know if you're a Bridezilla already or almost getting there.
1.

You bite
---
With all the deadlines you need to complete, most of the time you tend to pressure your suppliers and throw your frustrations to them.
The chance is that the suppliers are too afraid to set a meeting with you again because you might bite them anytime.
Choose the best suppliers that you think that can provide the services or products that you need. After that, give them enough time and resources to accomplish their commitments to you. They are experts in their fields so you don't need to scare them todeliver
2.

You scratch
---
Lack of planning usually lead to mess up preparations.
With all the details that you want to include on your wedding day, you need to have a clear plan especially on the schedules of these activities. Unplanned wedding preparation can leads to disaster and upset.
Always start with a checklist and proper research of the things that you need to do. You can check our blog about simple wedding checklist for your reference.
3.

You scream
---
Don't stress out and throw your frustration to others.
Actually, what you can do is ask for their help. Having a hard time completing all the stuff that you need for your wedding? ask your best friend to help you out or ask your fiancé if he is able to. You'll enjoy this preparation more if you'll have people to share this fun experience with.